one of my favorite things about "teh internets" is just how available other peoples' amazing work is. i love that i can be inspired and educated all from one place. not only can i find great typography to get the gears turning on a project, but i can find practical tutorials to help me make my own design better. here are a few of my favorites—some are tried and true and some are waiting in the wings for a spare moment:
Colorful Glowing Text Effect from Tutorial 9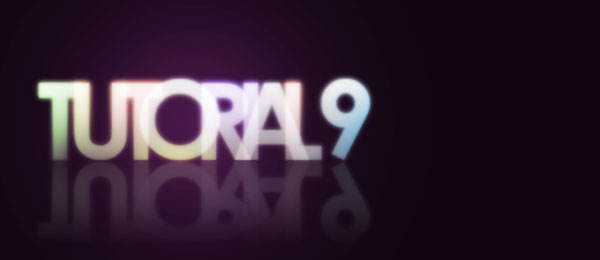 i haven't followed this tutorial yet, but i'm dying to see what i can come up with. it looks so lovely and etherial.
A Quick Glass Effect from PSDTuts

this tutorial has been helpful in the office at least once for a client.
A Quick Gold Effect with Bonus Mini-Tutorials by PSDTuts

so has this one. metallic type has been requested more than once and i find myself coming back to these tutorials again and again.
Combining Type with Helvetica from FontShop

while not a text effect, i found this a great read. really useful tips for working with what sometimes feels like the most popular font ever next to … uh … um … papyrus? comic sans? lol. just kidding.
Using Light and Shade to Bring Text to LIfe via PSDTuts

great tutorial for both type and 3D objects. love this one.
Share your thoughts?